Meet Origine Tastemaker:

Jessie
Hello, my name is Jessie, creator of Obsidian Healing. I am an artist with a passion for helping others heal and transform from the inside out. I believe how we treat our internal home (body) reflects how we respect our external home (earth).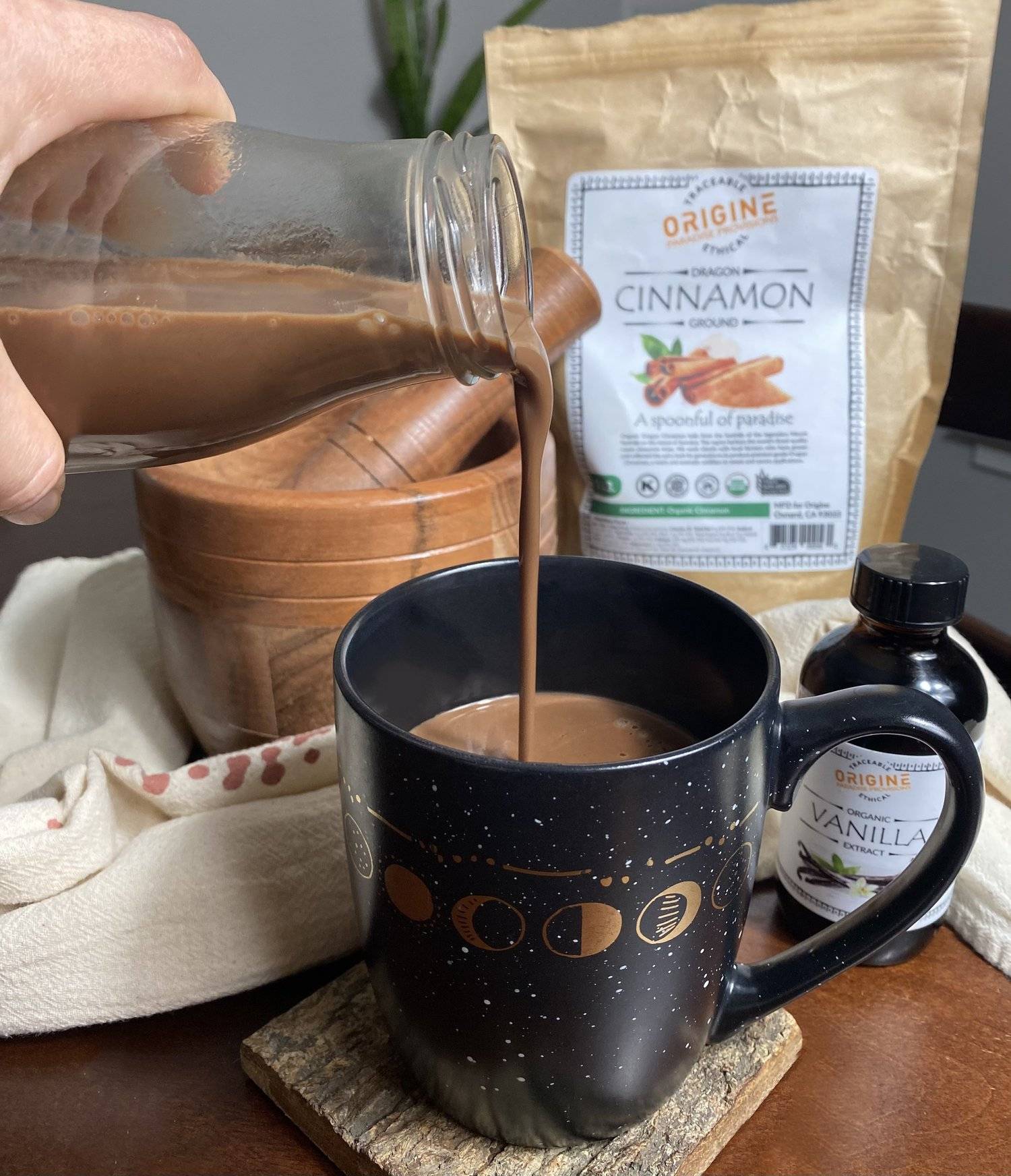 2 tsp mushroom powder (I used Performance Mushrooms)

1/4 tsp pink Himalayan sea salt
1. Mix cacao powder, mushroom powder, cinnamon, and salt in a small bowl
2. Bring cacao mix, maple syrup, vanilla extract, and oat milk to a simmer in a small saucepan over medium heat.
3. Reduce the heat to low. Simmer for 5 minutes, constantly, whisking powder is dissolved.
4. Pour and Enjoy!
Sunday,Monday,Tuesday,Wednesday,Thursday,Friday,Saturday
January,February,March,April,May,June,July,August,September,October,November,December
Not enough items available. Only [max] left.
Add to Wishlist
Browse Wishlist
Remove Wishlist