Crispy Tofu Rainbow Bowl with Garlic Sesame Dressing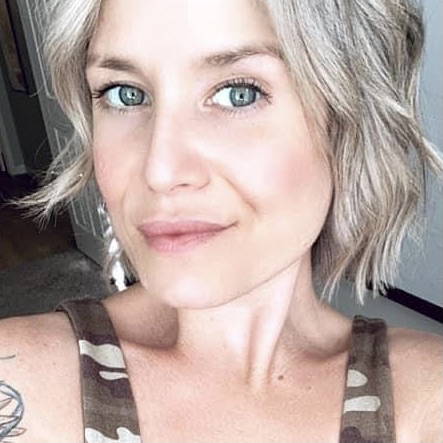 Meet Origine Tastemaker:

Claire
Just a quirky Lil aussie, whipping up bright, beautiful, clean eating meals with a healthy side of sass. 😎 food that's EASY. QUICK. DELISH🌈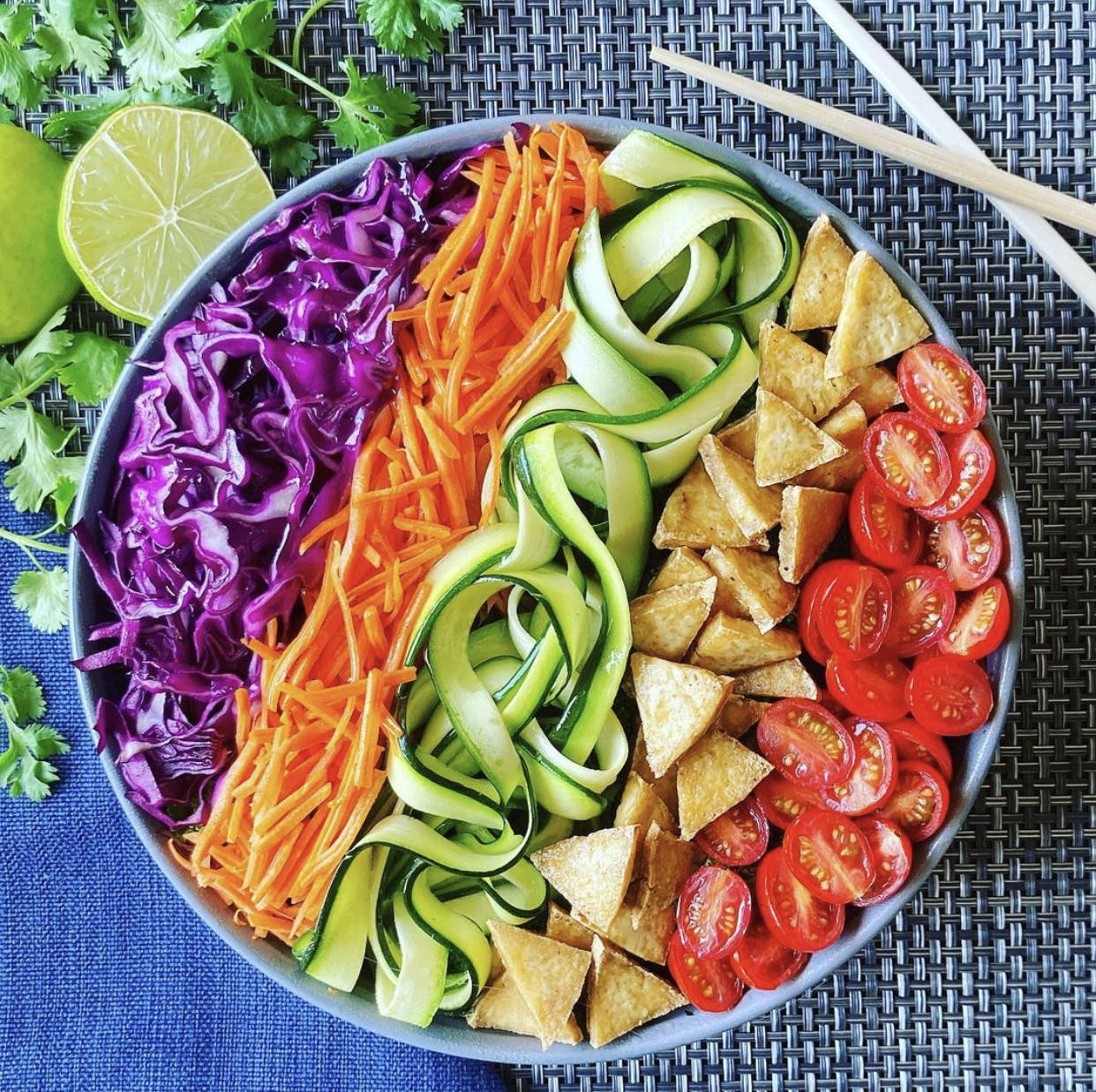 1 block extra firm tofu, pressed and cut into triangles

Purple cabbage, sliced thinly
3 tablespoons fresh lime juice

3 tablespoons rice wine vinegar
1. Simply combine all dressing ingredients into a jar and shake well then set aside.
2. Press tofu to remove excess liquid.
3. Cut the tofu into triangles and pan fry in a little olive oil. Turning repeatedly till golden brown. Then set aside.
4. In a bowl add a bed of kale. Top with fresh cilantro and then add all the salad ingredients on top. Serve with a healthy drizzle of the dressing and CHOW DOWN!
Packed with freshness and flavor! Enjoy!
"I try to eat as much colorful food as I can everyday and this babies got the whole Shabang in one! With the Sweet tangy dressing. Crispy tofu. Crunchy cabbage. Slurp worthy Zuchy noods and more! this beaut is not only ridic tasty but amazing for the bod! LETS GET IT!" -
Claire on IG
Sunday,Monday,Tuesday,Wednesday,Thursday,Friday,Saturday
January,February,March,April,May,June,July,August,September,October,November,December
Not enough items available. Only [max] left.
Add to Wishlist
Browse Wishlist
Remove Wishlist