Orange Salad with Creamy Turmeric Dressing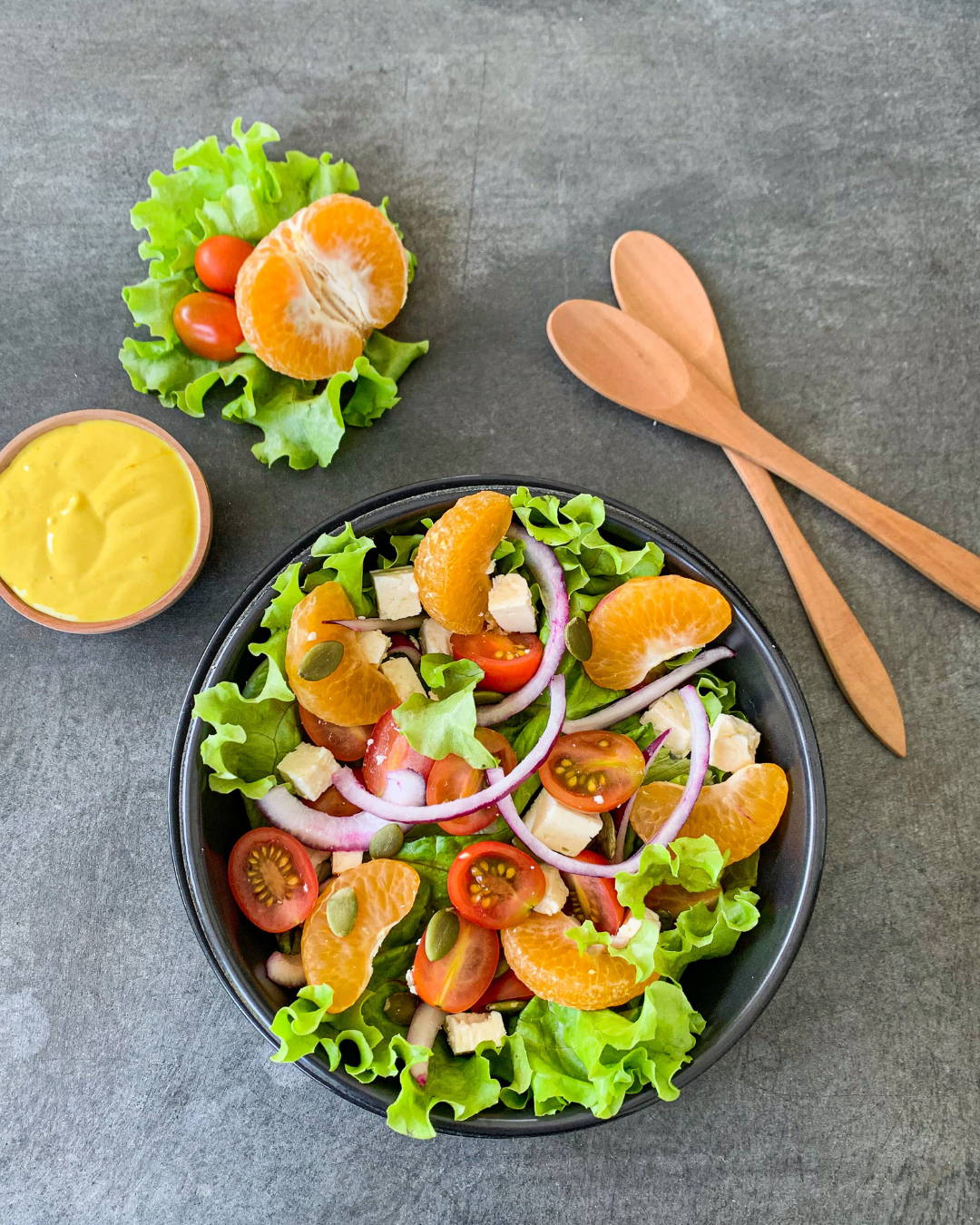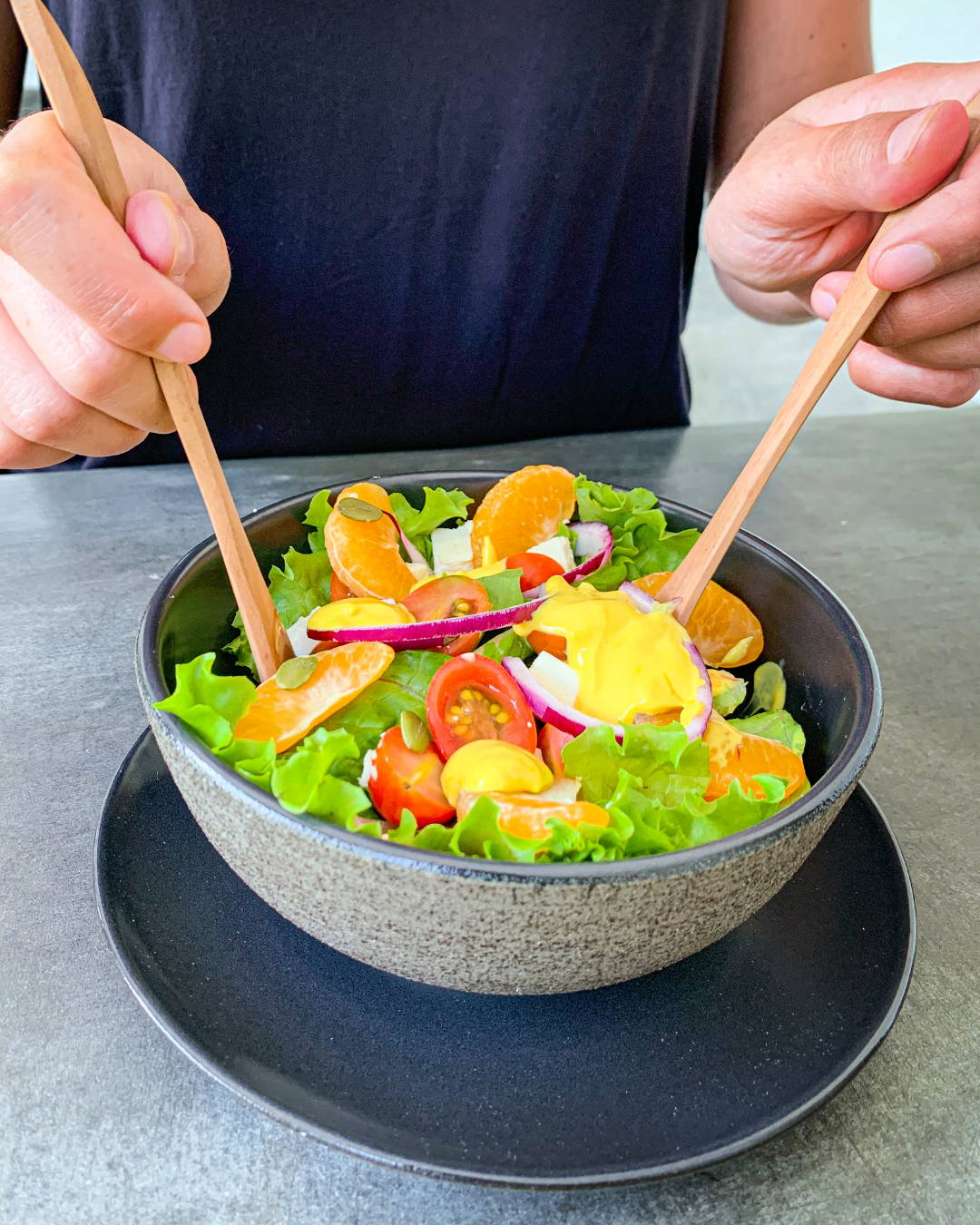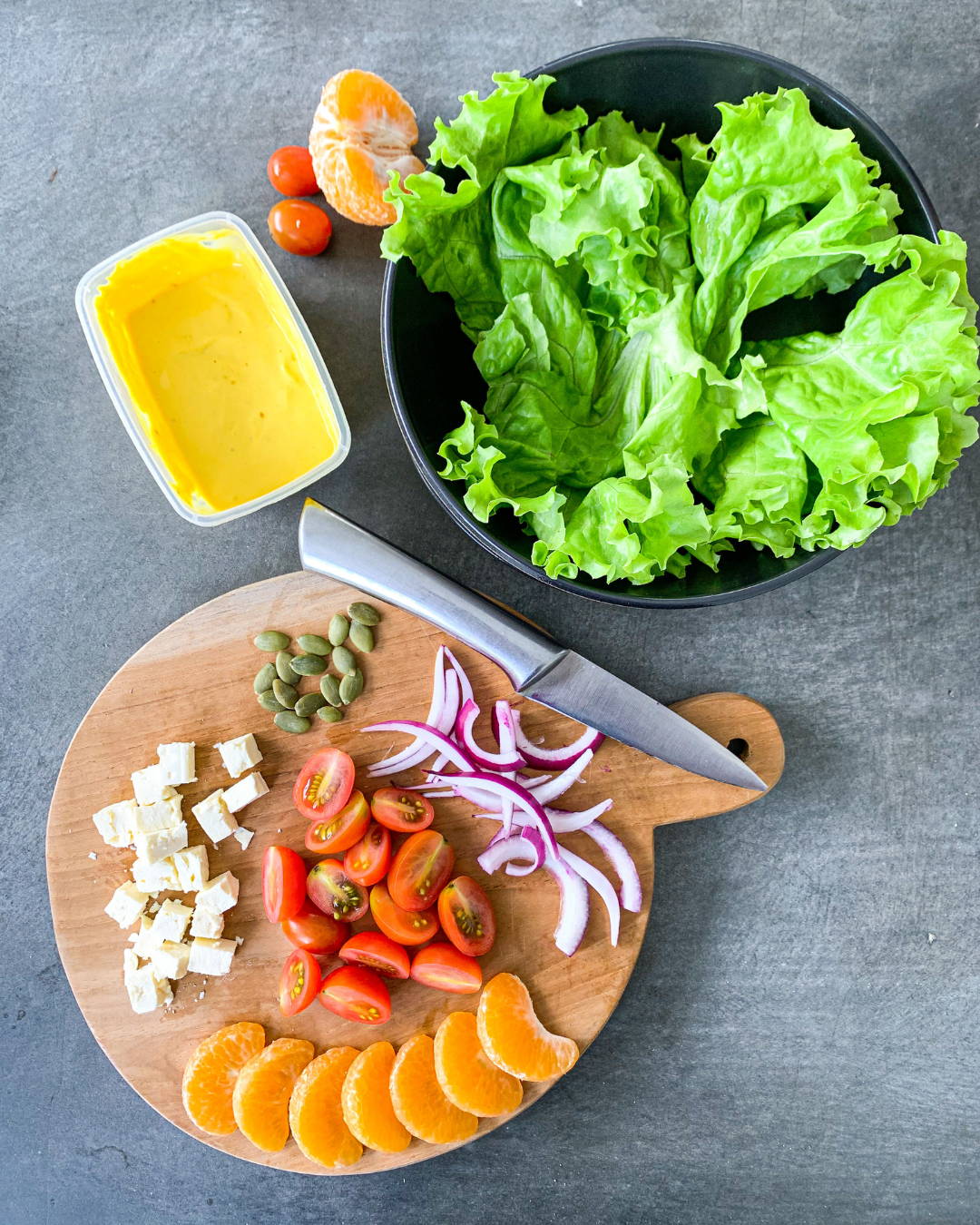 Pumpkin seeds, 1 sprinkle
1. Prep your salad ingredients: shred up lettuce, cut feta cheese into cubes, peel your orange and separate slices, cut cherry tomatoes in half, thinly slice onion.
2. Add all salad ingredients to a large bowl.
3. Add all dressing ingredients to a small bowl and whisk together until it has a smooth texture.
4. Add dressing to the salad and toss to spread the salad around evenly. Top with pumpkin seeds and serve!
Turmeric & orange is a perfect summer flavor combo! Enjoy!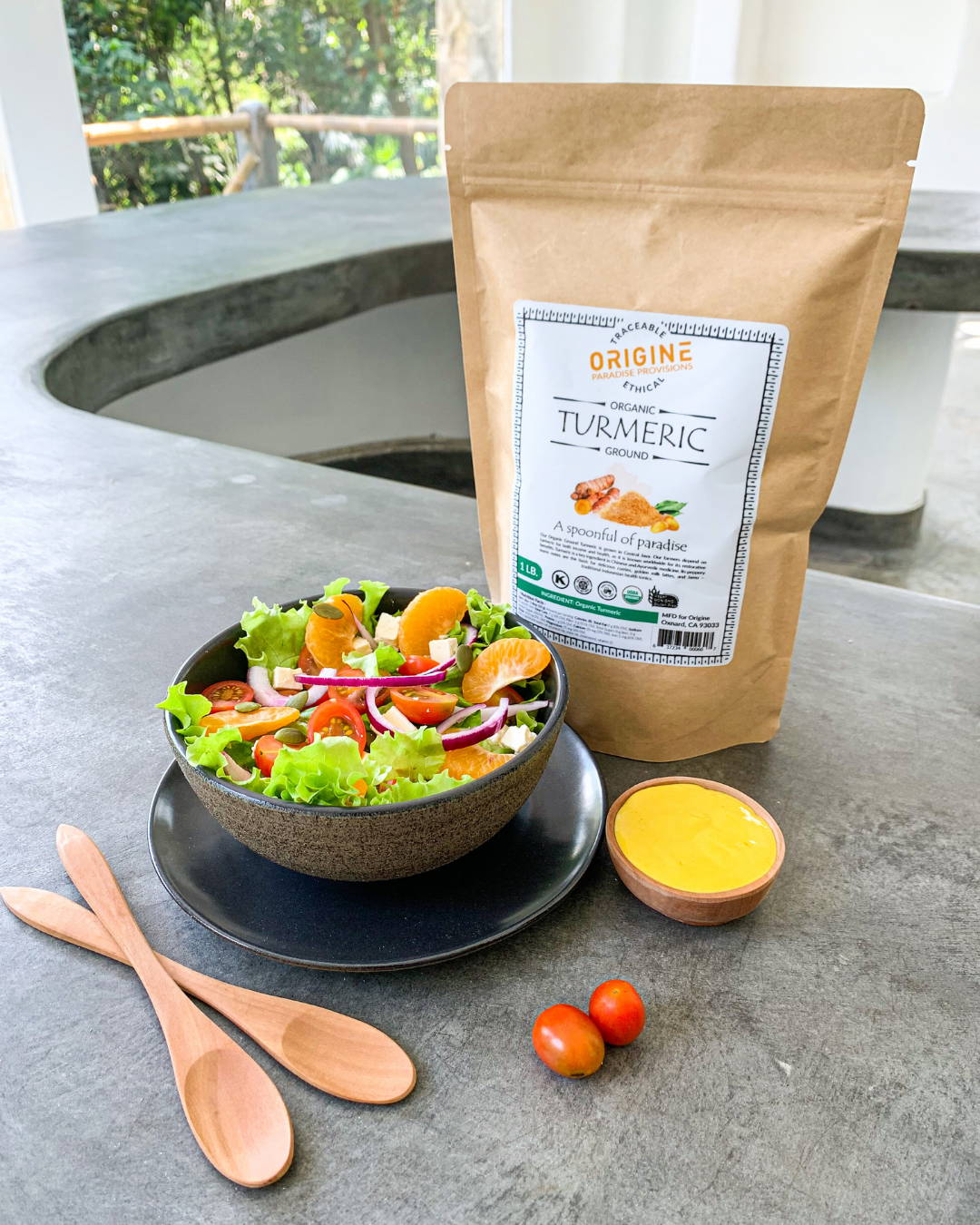 Sunday,Monday,Tuesday,Wednesday,Thursday,Friday,Saturday
January,February,March,April,May,June,July,August,September,October,November,December
Not enough items available. Only [max] left.
Add to Wishlist
Browse Wishlist
Remove Wishlist