Sinfully Sweet & Spicy Sweet Potato Juice
Meet Origine Tastemaker:

Jessie
Hello, my name is Jessie, creator of Obsidian Healing. I am an artist with a passion for helping others heal and transform from the inside out. I believe how we treat our internal home (body) reflects how we respect our external home (earth).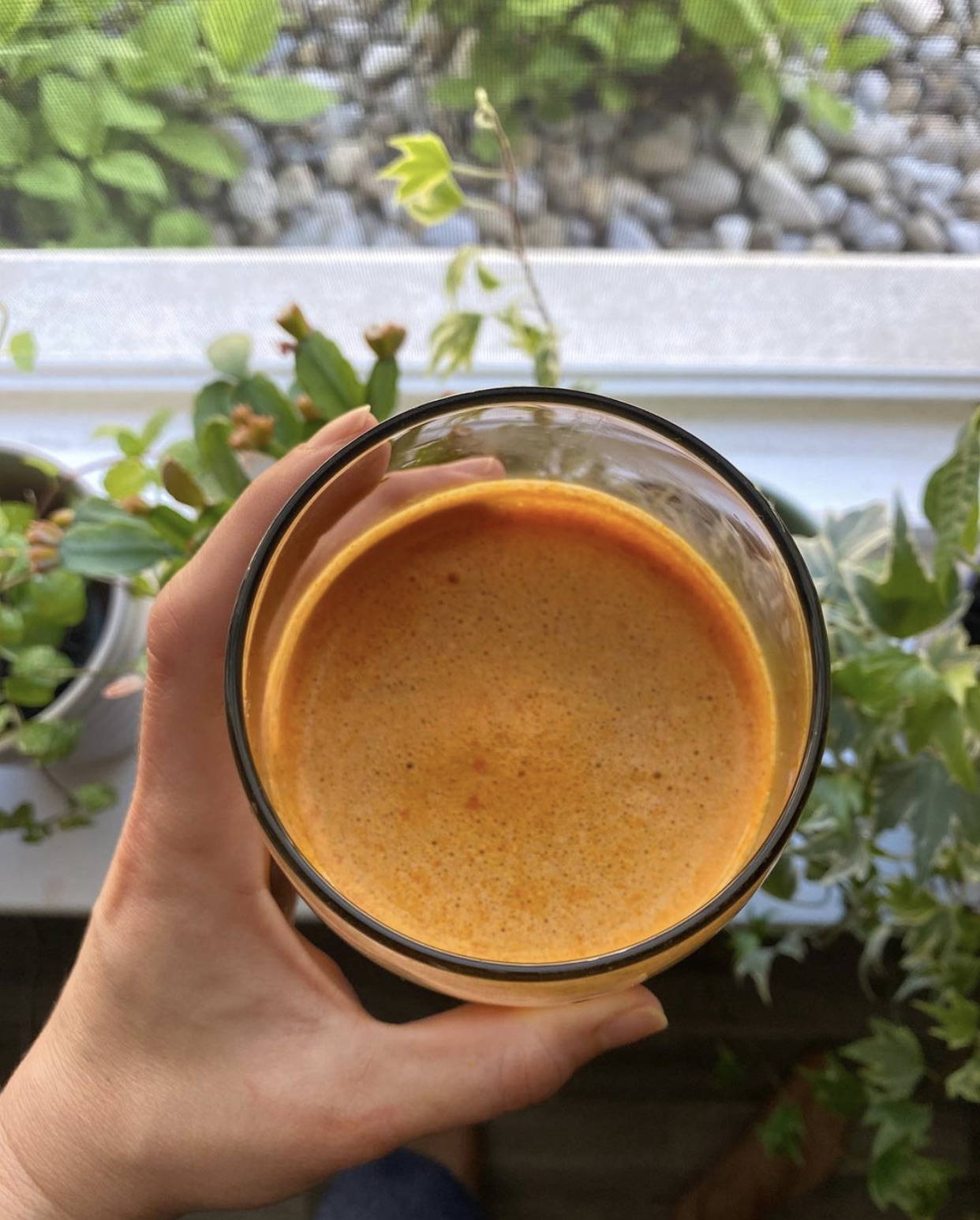 "Before you make the same face I did when I heard sweet potato juice, hear me out! It's freaking good, seriously. It is one of my favorites juices, especially as a dessert! LET ME TELL YOU, heaven in your mouth! It has this puree texture, with the sweetness of the apple and pear. I like spice, so I went ahead and added extra ginger and turmeric. Bada Bing, Bada Boom!" - Obsidian Healing on IG
Two small sweet potatoes (you don't have to peel the sweet potato, but I gave it a rough peel.)

2 inch piece of fresh ginger (or more if you like it spicy)
1. Wash and prep all fresh ingredients.
2. Pass all fresh ingredients through a juicer.
3. Add one full dropper of Origine Organic Tumeric Pure Botanical Extract.
4. Stir and enjoy!
Great for a morning immune health boost. Enjoy!
Sweet potatoes are a good source of energy, carbohydrates, and fiber.
Turmeric helps with memory retention, anti-aging and is anti-inflammatory.
The powerful antioxidants in apples counteract the damaging effects of free radicals linked to premature aging, wrinkles, age spots, and other age-related conditions.
Ginger is a spice with powerful anti-inflammatory properties.
Sunday,Monday,Tuesday,Wednesday,Thursday,Friday,Saturday
January,February,March,April,May,June,July,August,September,October,November,December
Not enough items available. Only [max] left.
Add to Wishlist
Browse Wishlist
Remove Wishlist